Business Lawyer Danbury, CT Trusts Explains the Importance of Using Contracts for Business Agreements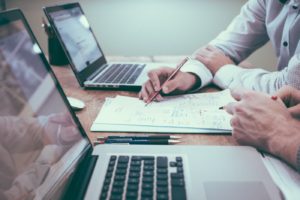 As a business owner or executive, it can't be stressed enough that in order for you to sufficiently protect your company, you must have legally sound contracts in place for most, if not all, business agreements. At Sweeney Legal, LLC, experience has shown that when our clients hire a skilled business lawyer to prepare agreements on their behalf, they are well positioned to legally defend their actions. We live in a litigious society, which underscores the importance of due diligence and working with a respected law firm. Our Danbury, CT business lawyer can review the needs of your company and provide the guidance you need to protect your company's best interests.
We work with our clients to develop business agreements for the transactions and the professional relationships in which a company engages. Your business lawyer can provide detailed insight insofar as what contracts your company may need. Here are the reasons why they are so important for a company to have in place:
·         Facts in Place. A written contract between two parties should specify the terms and conditions of their agreement. Stating the facts of the agreement within the contract can prevent future disagreement or litigation. A contract written with the guidance of a business lawyer can be effective in these circumstances:
o   Between the employer and the employee.
o   Between a buyer and a seller.
o   Between the company and a vendor.
o   Between business partners.
·         Enforcement. When a contract is in the form of a verbal agreement, depending on the circumstances and the parties involved, there are risks. If either party becomes disenchanted with any aspect of the agreement, including the length of time it is supposed to last, it can become contentious. A verbal agreement lends toward the parties remembering the agreement differently and it can become one person's word against another. On the other hand, a written agreement prepared by a business lawyer in Danbury, CT will specify the mutually agreed upon terms, including costs and any other relevant information. Written contracts are much more enforceable. Your Sweeney Legal, LLC attorney can protect your rights if litigation is necessary for instances where the other party broke the contract.
·         Clarity. With a written contract, each party has a clear understanding of what is expected of them, and what they can expect of the other party. Your business lawyer can make sure that the contract spells out any detail that could later come into question if not included in the agreement. Not only can this be effective for holding the other party accountable for their actions or lack of action, it can help you avoid costly courtroom litigation.
·         Safekeeping of proprietary assets. If your company has sensitive and confidential product development assets and needs to safeguard them from the competition, it is critical to have a business law attorney generate non-disclosure and confidentiality contracts. They can be used with employees, contractors, and partners.
Protect Your Company
Call Sweeney Legal, LLC today to learn more about how our business lawyer Danbury, CT clients recommend can protect your company's best interests.

Should I Hire an Attorney to Represent my Small Business?

If you are a small business owner, you may be hesitant to contact a business lawyer Danbury, CT business owners trust. It can feel daunting, as most businesses do not want to take on the added expense of legal representation. As a small business owner, you will not want to spend money unnecessarily. There are several reasons that it is a good idea to contact Sweeney Legal, LLC. With many years of experience, you can feel confident that you are in good hands. You don't want to find yourself in over your head with a legal situation that you are not able to manage.
There are a number of situations that most savvy business owners will be able to manage without our services. However, a business lawyer Danbury, CT owners need from Sweeney Legal, LLC can be available to you when it comes to managing more complex legal situations involving your business. Don't wait until your situation is dire to contact us. We may be helpful in mitigating issues or providing you with preventative legal counsel so that you don't find yourself in hot water later. You wouldn't want a simple mistake to be the downfall of a business that you have put your heart and soul into. The following are reasons business owners should retain legal counsel:
Implementing business contracts between yourself and people you are doing business with. This could include a number of people from clients to business partners.
Negotiating deals for commercial space required for your business.
We can help to prevent lawsuits that may be filed against your small business and provide representation should you require it.
Sweeney Legal, LLC can ensure that you are in compliance with state and federal regulations.
A business lawyer Danbury, CT counts on can advise you on the best type of business to form, which will help prevent you from paying more taxes than is necessary and ensure you have a liability shield.
Help to file the necessary patents or trademarks on any ideas or inventions and protect all your intellectual property.
Manage legal issues with your employees that may arise.
Common Mistakes Small Businesses Make
The road to owning your own business can come with its fair share of hurdles, as a business lawyer in Danbury, CT can explain to you. It can feel rather isolating when trying to make decisions for the betterment of your business. Because of this, there are a number of common mistakes a small business owner may make along the way:
Not detailing agreements out in writing that have been made with partners, clients, and employees. This could include not having agreements surrounding business ownership, compensation of employees, profit splits with partners, and leadership of the company.
Failing to have a shareholders agreement or operating agreement that outlines a clear plan in the event that an investor or partner wants to exit or sell the business.
Not protecting your intellectual property such as Names, domains, products or ideas with trademarks, patents and other vehicles.
Not having clear HR policies that are written, knowledgeable and accurate.
Although you may believe that an attorney isn't necessary, our assistance can alleviate the headache and worry that comes with managing legal situations on your own. The process can be complicated. We can save you both time and money. Call a business lawyer Danbury, CT can look to from Sweeney Legal, LLC today.