An Estate Planning Lawyer Fairfield County CT Trusts Explains Why You Need an Estate Plan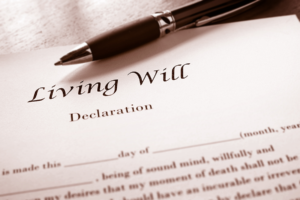 Writing an estate plan is a great way to pass on certain assets to designated family members after your passing. Many people may delay this task as long as possible because it can feel peculiar to plan for what happens after your departure. An estate planning lawyer at Sweeney Legal, LLC understands that you may need a little extra support to get through this process. We can help answer questions or concerns you may have along the way. Here in the article to follow, we have provided more information into estate planning.
Why an Estate Plan Is So Important
Many people assume that in the event of their passing, the state can distribute assets appropriately to loved ones. However, while this is true, the state will not likely take into consideration your preferences in how your assets are to be divided. Also, if there is a relative you had a falling out with, he or she may receive a portion of your legacy that you would not have wanted to happen. By creating an estate plan it can help reduce the amount of stress and frustration your family may experience along with their grief.
Estate Planning Steps
A Fairfield County CT estate planning lawyer at Sweeney Legal, LLC can help you get started writing your estate plan if you are having trouble figuring out where to begin. The steps listed below are a general outline of how an estate plan is created:
Choosing beneficiaries
Listing assets
Appointing will executor
Appointing power of attorney (medical and/or financial)
Creating a living will
Reviewing estate plan (every few years)
Talking with loved ones
What to List in an Estate Plan
You can start by brainstorming which belongings, treasures, property, or monetary value you want given to specific loved ones. Make a list of all your assets and those who you want to have a portion of it after your passing. Those on your list can include family, children, best friends, mentors, or whoever else has made an impact on your life. If you children under the age of 18, you will want to designate a person to take over care in the event of your early passing.
Our legal team has been dedicated to providing services to those who need some guidance when it comes to creating an official written document. Please do not hesitate to reach to us to schedule your free appointment with an
estate planning lawyer in Fairfield County CT
 that clients recommend from Sweeney Legal, LLC law firm right away.
Estate Planning Lawyer Fairfield County, CT Trusts Discusses Essential Estate Planning Documents
An estate planning lawyer is often asked by clients what are the most essential documents they should have in their estate plan. While most people are aware of wills, they are often unaware of other documents they should include.
At Sweeney Legal, LLC, we have extensive experience assisting clients with their estate planning needs and can help you determine which options would work best for your particular situation.
Here is a brief overview of necessary documents every person should include in their estate planning:
Power of Attorney
In your estate plan, you can appoint a person to take handle your finances and/or make medical decisions on your behalf if you ever were to become unable to do so yourself. Reasons why you may not be able to communicate your wishes can be due to an illness or becoming incapacitated. You can decide to appoint two people as power of attorney, one to deal with your finances while the other handles medical care. Who you choose as power of attorney should be someone you trust to make decisions that are in your best interest. The two type of power of attorney are:
Durable Power of Attorney: If something should happen to you, leaving you unable to handle your finances directly, you want to know that the person who takes over that task for you is someone you trust. This person will be responsible for paying your bills, filing your taxes, and overseeing any other financial obligations you have. With a durable power of attorney, you decide who will be authorized to handle your finances on your behalf.
Healthcare Power of Attorney: In the event something should happen to you and you do become incapacitated, you should also designate someone you trust as your healthcare power of attorney. This person will act on your behalf in making medical decisions should you be unable to make those decisions yourself. Your healthcare agent will be responsible for ensuring that the health care decisions you have left instructions for are followed. These decisions may be hard ones for your loved ones to carry through, so you want to make sure that the person you designate will be comfortable with your wishes. For example, if you leave instructions that no extraordinary life-saving measures should be taken to keep you alive, will the person you choose be able to abide by that decision?
Living Will
The decisions you do make for medical care should you become incapacitated should be specified in a living will. A living will enables you to still make sure your wishes are followed even if you are no longer able to express them. Your medical doctor and family will not be able to ignore what life-sustaining measures you agree to and what you would not agree to when they are provided in this legal document.
Last Will and Testament
With a will, you decide what happens to your assets and property, who will be beneficiaries, and who will not receive anything. You can also name who you want to be a guardian for any minor children you have and establish trust funds. You will want to name an executor in your will. This is the person who will be responsible for distributing your assets and property per your instructions and paying off the debts of the estate.
Contact a Fairfield County, CT Estate Attorney for Assistance
Estate Planning Law Legal Resources: