Business Lawyer Danbury, CT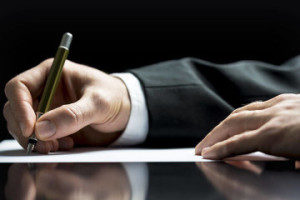 As you begin the process of establishing your small business, you may be aware that there are legal requirements to which you must adhere, but you may not fully understand your obligations. Our Business Lawyer in Danbury, CT at Sweeney Legal, LLC has helped many clients navigate this confusing process. Starting a new company is an exciting endeavor. Sweeney Legal, LLC can take care of the legal requirements so that you can focus on the aspects that are more familiar to you. Our knowledgeable business lawyer can work closely with you throughout the establishment of your company to make sure all the legal details are completed in full, on time, and accurately.
Free Consultation
If you are unsure as to what legalities you can handle on your own versus which ones you may need assistance from a business lawyer, we can offer you a free consultation. During that consultation you can provide an overview of your intentions with regard to establishing your new business. Based on your level of legal experience and related knowledge, our business lawyer can clarify what tasks you can probably complete on your own. Even for the legal aspects that you tackle on your own you can consult our Danbury, CT Business Lawyer if you experience difficulties. Call us today at Sweeney Legal, LLC to schedule a free consultation to learn more.
When a Business Lawyer Can Be Helpful
Some of the most common reasons for why those establishing a small business contact Sweeney Legal, LLC for legal services from our business lawyer include the following:
        Determining what legal documents need to file with which government agencies and by what deadlines.

        Confirming that all legal documentation is completed correctly.

        Drafting and finalizing business agreements including non-disclosure contracts, employee contracts, employee handbooks, etc.

        Drafting and finalizing a business partnership agreement as well as a partnership dissolution strategy.

        Drafting and finalizing the company's mission statement, operating protocols, etc.

        Reviewing and modifying business property lease, sale, or rental agreements.

        Reviewing your tax obligations and ways to possibly reduce your new company's tax burden.
Peace of Mind
Without legal experience, it can be difficult to know if you have successfully completed all of the necessary steps to start a new business. With the experienced insight of a business lawyer serving Danbury, CT from Sweeney Legal, LLC, you can gain peace of mind that everything has been properly and fully taken care of to ensure your company gets started in the right direction.
Consult an Experienced Business Lawyer from Sweeney Legal, LLC
As you start your new business, you can gain a clear understanding of your legal responsibilities moving forward. More than likely, you will not require legal assistance once you establish your business unless issues later arise. Our business lawyer can also help you take proactive, preventative action to minimize the risk of problems developing in the future. Call us at Sweeney Legal, LLC today to request a free consultation with our business lawyer Danbury, CT business owners trust to learn more about how we can help you establish your new company.