People face unique problems as they age.
They need help from their family and others
to make decisions and do things they normally
would have done on their own. This is a very
stressful and anxious time for both Mom, Dad,
and the kids. An Elder Lawyer has a wealth of
knowledge and experience in solving these
problems.
CORONAVIRUS ALERT: Sweeney Legal is a low contact environment since the offices it works from have a low volume practice with clients only coming in for conferences and executions. Much of its business is already done remotely via phone or video conference. However, Sweeney Legal is acutely aware of the Coronavirus and is sensitive to the fact that many of its clients are seniors and the most at-risk group. Sweeney Legal is following proper control procedures and disinfecting after each client meeting. In addition, Sweeney Legal is happy to do remote meetings utilizing Zoom or Skype. Just email, mail, or drop off your documents and schedule a remote session. Sweeney Legal makes house calls so we can come out for conferences or executions of documents in the comfort of your home or office and you can control the environment.
Mom Gets in Trouble
Mom was having increasing problems living on her own with her kids out of state. We explored her needs, how to help her, where to move, the children's role, costs, expectations, and timelines. In the end, the children had a plan and peace of mind that Mom would be properly taken care of. Mom had the help she needed and stayed in control of her decisions.
A Divorce Means a New Plan
Sue had recently gotten divorced. We worked to understand her needs, finances, new expectations, special needs child, and the future. We built a flexible, thorough plan and put all the documents (Will, Power, Health Directive) in place. In the end, Sue was comfortable that she had planned wisely, made good decisions, maximized her assets, and minimized her taxes.
Trouble in Social Security Disability Land
Sam had mental and health problems at an early age and was on SSDI. He was no longer able to live on his own and moved to a group home causing SSDI to threaten to cut off his benefits. We planned the sale of his condo, orchestrated a spend down, and put the remaining funds in a pooled asset fund. Sam preserved his assets and kept his SSDI.
A New Business
Marty was starting a new business in Connecticut. We explored his business as well as his personal situation, finances, taxes, and goals. We considered the correct entity, the best state, tax minimization, future sale, and liability shield. We incorporated the LLC and executed an Operating Agreement and had a Shareholder Meeting.
Elder, Wills, Estate, Trust & Business Law in Connecticut and New York
John is an Elder Lawyer that helps Seniors and their families with the unique problems of Aging with empathy, compassion and care in Fairfield County Connecticut.
Wills, Estates, and Trusts
John is and Estate Planning Lawyer that helps Seniors and their families arrange their affairs so things proceed smoothly and efficiently at the end of life. Having the proper documents such as Wills, Health Care Proxies, and Powers of Attorney in place with a good plan is the best way to ensure this.
Once someone has passed away, John helps the family deal with the loss and make sure the estate is administered properly. Whether you are in Fairfield County CT or  Westchester County NY, John knows the system.
John is a Business Lawyer that solves business problems for small and medium sized Businesses with practical solutions. He helps them resolve the day to day issues they encounter and the special issues which arise on start-up and sale in Westchester County New York.
John is a Tax Lawyer that solves tax problems for businesses and individuals; complex matters resolved in a simple way. He guides you through the myriad confusing taxes and helps to minimize them all.
Whether you need an Estate Planning Lawyer, Elder Attorney, or Business Lawyer, when you are John's client, your needs are his top priority. Throughout the process, you will always know a dedicated attorney is working hard for you and solving your problems. The most rewarding part of his job is not receiving professional accolades, it is helping you resolve a difficult family matter in a caring, empathetic, and compassionate way.
Often, when you look for a lawyer it is a very difficult time with high emotions; moms sick, someone has died, you have significant problems. John tries to not only address the legal issues, but also recognize the emotions and the difficult issues you face.
John's goal is to provide practical, honest, and efficient advice which takes into account the special needs of people and their families. With 30 years' experience as an Attorney, he has the judgment and history to guide you on the right path.
He blends People, Families, and Empathy with the Law and Business.
Just remember, if you think hiring a professional is expensive….just wait until you hire an amateur.
Of Counsel for Urban Thier & Federer, P.A
John is of counsel for Urban Thier & Federer, P.A.  They are an international law firm with offices in the United States and Europe. They provide legal services in the areas of international business law, international wealth management, estate planning, inheritance law, probate, real estate law, commercial business litigation services, personal injury, wrongful death, and international family law matters to international and US clients.  John primarily focuses on international estate planning and business law for Urban Thier out of their Stamford CT office.

Call for a consultation today. We welcome your call. We are happy to talk to you over the phone or in person. If we can't help you, we will put you in touch with the right local firm. That's our promise to you.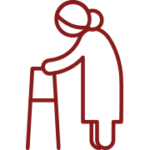 Elder Lawyers help seniors and their families solve the problems that are unique to aging.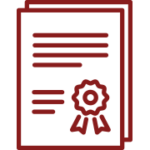 A Will, Estate & Trust Lawyer will help craft a plan and put the documents in place to proactively address any issues.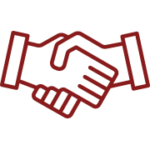 The right Business Lawyer can help you avoid or resolve legal issues and minimize their cost.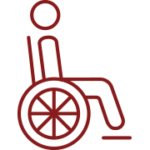 Whether your loved one with special needs is an adult or a child, John can help your family.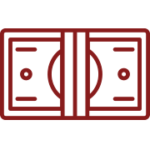 John takes complex tax laws and translates them into solutions.
"I had the pleasure of working with John Sweeney and as someone who deals with a lot of attorneys I can say with confidence that John is outstanding. He is very professional, knowledgeable and efficient in his work as well as an excellent communicator. Looking forward to the possibility of working together again."
Sam Curcio