Starting Your Business with the Help of a Business Lawyer Danbury, CT Clients Trust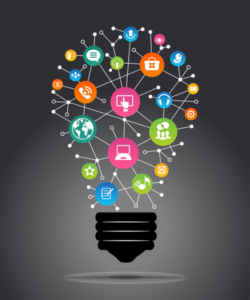 Making the decision to start your own business is just the first step in the process. There will be many things that will need to be sorted out if you have decided to start your own business. Sweeney Legal, LLC will play a vital role in advising you regarding legal documents you may need to have in place. We have over 20 years of experience with providing businesses with legal advice. Consulting with a business lawyer will be vital when forming a business to ensure that you are protecting yourself and your business with the necessary legal documents depending on the type of business you choose to form.
Important Legal Documents
There are various ways that our business lawyers can help you when it comes to business law. When in the initial planning stages of business formation, it can be overwhelming to ensure that you have all the documents in place. We can help you with that. The following are some standard documents and considerations that you may require for your Danbury CT business depending on the type of entity that you choose:
You will need to know all Connecticut business laws that you can adhere to them when forming your business.
Sweeney Legal, LLC can make sure that you are in accordance with all laws.
Determine the type of business you should form
Larger meetings will need to have meeting minutes if your business is a corporation.
Business plans
Any permits and/or licenses that may be required
Develop agreements or contracts for employees
Registering businesses with the state
Type of Danbury CT Businesses
When it comes to determining the type of business that you will form, there are several different criteria that must be considered. Business size and the type of business will play a large part in this determination. We can help you with choosing the right type of business so that you can keep as much money in your pocket as possible.
1. Sole Proprietorship
This type of business is primarily used for small businesses. Although there are business licenses that you will be required to complete there is no official paperwork.
2. Partnership
This is a legal agreement that is made between more than one owner of a business. There are different types of partnerships that can be formed depending on how involved the partners are. There may be one owner who is more involved than another partner, who may have less involvement. There are several types of partnerships that can be formed such as:
Limited Liability Partnership
General Partnership
Limited Partnership
3. Corporations
Corporations are required to register with the state. A business lawyer will be important to ensure that the appropriate legal paperwork is filed with the state. A corporation makes a business a separate entity from the person who owns the business. This allows for the corporation to enter business agreements, draw up contracts, take out loans, and pay taxes separately from the person who owns it.
Sweeney Legal, LLC can help you with all of your Danbury CT business needs. Whether you are just forming your business or already established, we can provide you with an astute business lawyer Danbury, CT residents recommend. Call us to schedule a time to meet with one of our business lawyers. We can begin the process of going over the details of your business and putting together everything you need to form your business.