Nursing Home Neglect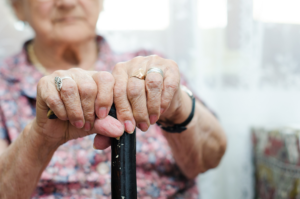 It is sadly not uncommon to hear stories about nursing home abuse, as an elder care lawyer Danbury CT trusts knows all too well. However, when many people imagine nursing home abuse, they probably are picturing terrible stories of nursing home residents that are being tormented physically and psychologically or exploited financially by their nursing home staff. While these examples are very serious types of abuse, there is another, equally as serious, type of abuse that often goes unacknowledged: neglect. With the millions of Americans who live in nursing homes throughout the country, neglect is often an understated problem that could cause a significant risk to the elderly. If you or a loved one has suffered from nursing home neglect, you may want to contact an elder care lawyer Danbury, CT can turn to. The professionals at Sweeney Legal, LLC have many years of experience fighting to give voices to nursing home abuse victims.
Nursing Home Elder Abuse
Nursing homes are designed to provide a safe space for the seniors and elderly. Many seniors are placed in nursing homes due to the inability to care for themselves mentally or physically, or because a family member cannot care for them. Sadly, the staff at many nursing homes abuse their residents—this abuse can take the form of physical, emotional, or psychological abuse.
If someone in your family is residing in a nursing home, take care to see how that person is being treated. By learning about the signs of elder abuse, you know exactly what to watch for and which steps you need to take to deal with this offense, including contacting a elder care lawyer serving Danbury, CT.
What is Considered Nursing Home Neglect?
While the legal definition of what is considered nursing home neglect varies by state, it is usually described as nursing home staff failing to ensure or provide:
Appropriate housing that is protected from the weather and is safe

Adequate food

Bathing services

Adequate clothing for the environment

Timely medical care

Supervision by medical providers and staff
If a nursing home does not provide their residents with basic necessities or allows their residents to deny basic necessities for themselves, it is illegal. An elder care lawyer Danbury, CT families need would be able to investigate the neglect and find the degree of illegality and how severe the violation would be by the nursing home staff.
What types of elder abuse are there?
Unfortunately, elder abuse can take on many forms. Among these are physical abuse, sexual abuse, and verbal abuse. Although it is common for the abuse to occur at the hands of the staff, it can also occur by other residents. While some abuse might be more obvious—such as physically hitting or kicking a resident—another abuse is false imprisonment of the residents, financial abuse of their personal funds, and neglecting the patient physically or mentally.
     False Imprisonment:

this occurs when the nursing home staff do not allow a resident to leave certain areas within the building. This could be their bedroom, a wing within the facility, or even an outdoor space. Imprisonment can happen when a staff member takes away their means of mobility—like a wheelchair, walker, or crutches—or even threatens the resident with potential harm or nutritional deprivation.

     Financial abuse:

a staff member or resident might steal personal items of value that belong to the resident, and even steal their private information so that they have access to stealing money from the victim's bank account. Other forms of financial abuse might be forcing the resident to modify their deed or will, or even trumping up false fees to swindle money from the resident's savings.

     Neglect:

a staff member can neglect the resident to the point where the resident falls into serious potential or actual harm. For example, if a staff member does not bathe the resident routinely, the resident can get sick from lack of care. Or, if a resident needs help eating their food and a staff member does not assist with eating or drinking, the resident can quickly become malnourished, leading to sickness or even death.
What are the signs of elder abuse?
Because there are different types of elder abuse, the warning signs will be varied.
Signs of physical abuse:
     Bruising

     Bedsores

     Rapid weight loss

     Malnutrition or dehydration

     Broken bones
Signs of verbal abuse:
     The resident showing fear around specific people

     The resident displaying visible depression or anger

     False dementia
Signs of financial abuse:
     Loss of personal property

     Sudden revisions to their deeds or wills

     Frequent withdrawals from their bank accounts
Signs of sexual abuse
     Bruising or bleeding in their genital area

     Bloodied undergarments

     Recent contraction of a sexually transmitted disease or virus
What can you do if you suspect elder abuse?
Verify the resident's story.

This can be done by checking their facts and attempting to verify with other residents.

Remove them from the nursing home in question.

If you are worried about their safety, help them transition to a new nursing home as soon as possible.

Inform the authorities.

As soon as you see that elder abuse has occurred, inform the police or the district attorney.

Hire an Attorney.

When elder abuse has occurred, consider hiring an elder care lawyer in Danbury, CT who will fight relentlessly for victims.
Civil vs. Criminal Law
Nursing home neglect carries a mix of criminal and civil laws that apply to varied cases of neglect. If a nursing home staff were to unintentionally or accidentally miss a resident's doctor's appointment, it may not violate any law, however, if the neglect became more repetitive or serious, it could result in violations of civil or criminal laws. Once a nursing home staff is charged with civil or criminal charges, specific remedies for the neglected victim and punishment for the staff will begin.
There are many state and federal civil laws that are in effect for nursing homes, which a good Danbury, CT elder care lawyer will know. If a nursing home participates in Medicaid or Medicare, they must follow the regulations of the Nursing Home Reform Act. This law requires:
Sufficient nursing staff

Proper treatment and assistive devices

Comprehensive care pans for patients

Adequate patient supervision

Maintaining complete and accurate clinical records

Necessary services to effectively allow residents to carry out daily living activities
Should a nursing home not adhere to these regulations, they could receive civil or criminal charges and penalties, depending on the severity. Some examples of civil penalties include:
Fines

Denial of Medicaid/Medicare payments

Temporary management to oversee their facilities

Transfer or removal of residents to different facilities
If a nursing home intentionally causes or allow a resident to be injured or their health to suffer that could result in death or great harm, they could face criminal charges, which could result in up to seven years in prison.
Make an Appointment
When you place a loved one in a nursing home facility, you are entrusting their lives into someone else's care. It is important that nursing home staff are held accountable for their actions if they are neglecting their residents. If you believe your loved one has been a victim of nursing home neglect, you should contact an elder care lawyer Danbury, CT residents look to.
Legal Sweeney has experienced attorneys who have experience in nursing home law. Our team will work to give a voice to your loved one and will fight to ensure the nursing home stops their behavior and is punished for any wrongdoing. Remember, the safety of your loved ones in nursing homes is of extreme importance to us. For more information regarding elder abuse and nursing home law, contact an elder care lawyer Danbury CT needs at Legal Sweeney today to schedule a consultation.