Estate Planning Attorney Ridgefield, CT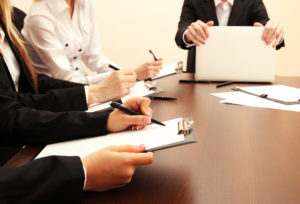 Estate planning can be a uniquely stressful process. Not only does formulating an estate plan compel you to contemplate your wishes in regards to intimate subjects, it can also cause the kinds of familial tensions that most individuals prefer to avoid. While it is understandable that your loved ones may have concerns about your wishes concerning property, medical care, and financial responsibilities in the event of incapacitation or death, the idea of navigating familial in-fighting over your estate plan may serve as inspiration for you to throw your hands up at the process altogether.
However, estate planning is a critically important process and thankfully there are things you can do to help reduce the likelihood that your family tensions will be significant for any length of time in connection with the formulation and ultimate execution of your estate plan. Being proactive about your approach to certain aspects of the estate planning process and working with a Ridgefield CT estate planning attorney will help to ensure that it is as stress-free a process as is possible under your current circumstances.
Preparation
It is important to keep your estate plan current. When major life events occur, like the birth of a child or grandchild, a divorce in the family or acquisition of significant assets, it is critical that you ask your estate planning attorney to update your plan accordingly. Even if you simply wish to reaffirm that your previous wishes remain unchanged, regularly updating your estate plan will demonstrate to both your loved ones and the court that you continue to wish that your specific instructions are respected. It is more difficult to justify in-fighting when an estate plan is clear and demonstrates clear intent.
Notification
It is generally a good idea to inform your family of your wishes before the time arrives wherein they will need to be respected. This is especially true if any of your wishes need to be explained or if any family members will be confused or frustrated by any of them. In the event that a loved one does not believe that your wishes are properly expressed or were current at the time of your incapacitation or death, he or she may seek to challenge those wishes in court. Explaining your wishes clearly and to more than one individual will better ensure that your wishes are ultimately respected.
In addition, explaining any instructions that may anger or confuse any of your loved ones will grant you time to minimize in-fighting once your estate plan takes effect because your loved ones will have had time to process its contents.
Estate Planning Assistance Is Available
If you have questions about estate planning, please do not hesitate to reach out to an estate planning attorney Ridgefield, CT families recommend. There is a unique urgency to estate planning concerns that is not often present in other legal situations because one never truly knows when the need to enforce estate planning terms will arise. As a result, it is important for every adult to take the act of estate planning seriously and to update wills, beneficiaries and other elements of these plans when major life events inspire a need to alter formalized estate-related wishes. Call Sweeney Legal for assistance.