Will Lawyer Ridgefield, CT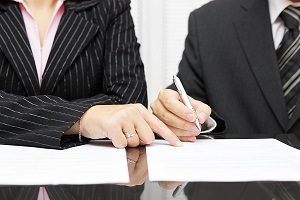 What happens if your loved one dies and no one knows where their will was kept? The person named to take charge of the deceased family member's affairs should be given custody and care of the will. But what if you don't know who the executor is or if the executor has no idea where the will was kept? If you need advice concerning the location of the will contact an estate planning and will lawyer serving Ridgefield, CT at Sweeney Legal, LLC. They can offer suggestions and guidelines to help in your search and assist you if you need legal assistance in the matter.
It really doesn't matter who finds the will, as long as when it is found it is turned over to the probate court.
Where to begin to look for a will
Begin looking in their home in places you think they would store important documents — desk drawers, file cabinets, labeled boxes, etc. If you do not have any luck in those areas, try these:
A safe deposit box — This seems like a reasonable place to store a will, at least until someone else needs to access it. If you have a safe deposit box at a bank, the only one that can access that box is the owner. If the deceased party is the only one with permission, it may be difficult for anyone else to get access to the box. Sometimes a bank will let an immediate family member open the box, with a representative of the bank present, to look for the will. If the bank won't even do this much, you may have to go to court and obtain an order that allows you access to the safe deposit box strictly for finding the will.  A Ridgefield, CT will lawyer can assist you in this process.
Lawyer for the deceased — If the deceased had a lawyer to create their will, this attorney may have a copy or even the original signed document. If you believe this is where you will find the will, place a call to the attorney to let them know of your loved one's passing. It is then a requirement of the lawyer to file the will with the probate court.
What you are searching for — Anything labeled "Last Will and Testament" or Will with the deceased's name after. It may be in a large envelope.  
Handwritten wills are legal in about half the states. These are called holographic wills.
A good will lawyer in Ridgefield, CT will be able to explain other documents you may beed to keep an eye out for in your search.  In your search, be on the lookout for other documents:
Codicils

are documents that make changes or additions to the original will. Normally, if a lot of changes need to be made to an existing will, the maker will revoke or destroy the original will; however, sometimes a codicil will be written to amend a small part of the will instead.
Lists of personal items —

this is usually in addition to the will and is mentioned in the will as a separate document. These lists can be used for personal property items such as family heirlooms, jewelry, books etc., but cannot be used to leave money or real estate.
If you have suspicions that someone has possession of the will but for some reason does not want to release it, first ask the probate court for an order asking the individual to give the will to the court. It is wise to speak with an estate planning attorney for counsel. Contact the an experienced will lawyer Ridgefield, CT families trust at Sweeney Legal, LLC for advice and assistance in this matter.