The Dos and Don'ts of Estate Planning
Tips from an Estate Planning Law Firm Ridgefield CT Respects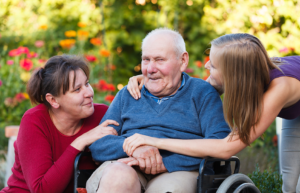 For years, Sweeney Legal has been helping clients to plan their estate, their future, and that of their heirs. Our estate plans are tailored to meet the clients' needs and will keep their interests at heart. We remain determined to maintain our reputation as being a leading estate planning attorney in Ridgefield. Through dedication, skill, and a passion for our profession, men and women of all ages come to our firm because they known we get results. For a consultation with an estate planning law firm Ridgefield, CT residents can call  Sweeney Legal.
Planning Your Estate Does Not Have to Be Difficult
In the United States, discussing a will or what happens to your assets after you die is a sensitive subject. In fact it is so sensitive that approximately 60 percent of Americans do not have a will. What happens when this document, or any other estate related document is non existent is that all of your assets will go into intestate. This means the court will decide who inherits what. Many people are not comfortable with this which is why it is so important to put taboos aside and plan your estate.
As an estate planning law firm Ridgefield, CT trusts, we know that you might feel uncomfortable about discussing your will, trust, power of attorney, or estate. We are here to make you feel at ease. Our attorneys know how to draft and prepare legal estate planning documents in a way that probate court involvement can be minimized, taxes can be reduced, and assets can be gifted – when possible.
Our estate planning law firm in Ridgefield, Connecticut handles a broad range of estate planning cases and we do not turn any prospective client away because they have a complex case. We will listen to your needs and objectives and help you to prepare an estate plan that suits your interests. Should you choose to leave your estate, or some of it, to an organisation, to your grandchildren, or to another heir of your choosing, we are able to draft a will or trust that states explicit instructions. In addition to standard wills and trusts, our estate planning law firm Ridgefield, CT community members rely upon also provides the following services:
Special needs trusts

Gifting assets

Change beneficiaries

Void a current estate plan

Create amendments to your current plan

Make a codicil (addition or supplement that modifies, revokes, or explains part of the will)

Power of attorneys

Guardianships
The Probate Process
Unless you have a trust in place, your heirs will be required to go through the probate process. This is true with or without a will; however, when a will exists, the procedure and rules will be slightly different. The complexity and size of the estate dictates how long the probate process will take. Some elements included in the process are as follows:
File a petition with the probate court

Appoint an executor

Inventory the estate

Appraise the assets

Pay off debts

Distribute the remaining assets to the heirs
Some assets will not be probated. For instance, if you gift someone an asset before your death, or you transfer an asset to a person via trust, or other estate planning tool, it may not have to go through the probate process.
If you are wishing to plan your will or trust, you are an executor of an estate plan, or an heir who has questions about probate or trust administration, Sweeney Legal can help you to understand what you may expect.
For a consultation with an estate planning law firm Ridgefield, CT has to offer, please give Sweeney Legal a call today.
The Dos and Don'ts of Estate Planning
Estate planning makes it possible to ensure that your designated loved ones will receive the assets you want them to inherit after your passing. An estate planning law firm in Ridgefield, CT such as Sweeney Legal can help you create the will or trust that reflects your final wishes. John Sweeney of Sweeney Legal is committed to protecting the best interests of his fellow community members. John is also a passionate advocate for elders and their families. He is committed to providing quality and compassionate legal services for all of his clients.
Below is a suggested checklist of the do's and don'ts associated with estate planning. For additional information about estate plans, John is available to talk further with you about your options. When you call us, request a free consultation to meet with John to learn more about the importance of estate planning and how it can bring you and your family peace of mind.
DO: Take time to consider who will be best suited to handle your affairs.
You should be confident about the person you appoint as your executor or power of attorney. They should be someone who you are confident will handle your assets with care. As an alternative option, you can appoint an attorney from an estate planning law firm such as John Sweeney as your executor.
DON'T: Forget about your animal companions.
Including pets in one's estate plan is common as many people consider their animals to be part of the family. Pets are considered personal property by law, so you should assign someone to take over the care of your pets in the event of your passing. With the help of an estate planning law firm, you can even set up a pet trust to set aside funds for the guardian of your animals.
DO: Consult with an experienced attorney.
Choosing an experienced estate planning law firm in Ridgefield, CT is important. By hiring a knowledgeable attorney, you can feel confident that you will receive quality legal advice, including how to avoid unnecessary taxes.
DON'T: Think your final edit is all you have to complete.
You should update your estate plan as life events happen. This might include marriage, divorce, births, and deaths. You may even need to add or remove a beneficiary, depending on how relationships change over time.
DO: Write a will.
Perhaps one of the most important documents in an estate plan is a will. You can list your beneficiaries and how you want your assets distributed among them.
DON'T: Think you do not need an estate plan.
Nearly everyone can benefit from writing an estate plan. Even if you do not think you have many belongings or finances to pass on, it can reduce the stress of your surviving family members who will have to handle your belongings after your passing. Writing an estate plan can help make things a little easier for your family, who will be grieving your loss.
Sweeney Legal is an estate planning law firm Ridgefield, CT families turn to when they need trusted legal advice. John Sweeney will be happy to speak with you about your legal needs. He offers a free consultation to all new clients. Consider calling him today to find out more about how he can help you plan your estate.
What It Mean When a Person Dies Intestacy
Most people do not relish the thought of writing a will or preparing for their death. The feeling associated with estate planning, as well as being busy with life, can lead to some people not having a will in place when they pass away. Under the law, when a person dies without a will, the person is said to have died intestate.
When a person dies intestate, Connecticut law governs how the person's property should be divided. Basically, the law looks to the person's next of kin. This means that if a person dies without a will, and he has a spouse and children, they are first in line to receive the person's property. There are some exceptions to the kind of property that can be inherited in this way.
If the deceased person has a surviving spouse and no children, the spouse receives all the assets in the deceased's estate. If there is a surviving spouse and children, the children and the surviving spouse split the assets in the estate in half. The surviving spouse receives one half share and the children divide the other half amongst themselves.
Children who are conceived before a person's death and are born after his death are also entitled to receive a share of the deceased's estate. Adopted children also inherit from the adopting parent, unless they are adopted after they reach the age of eighteen without having previously lived with the deceased.
If the deceased has no spouse and no children, the law looks to the parents and the siblings of the deceased. The parents and siblings generally receive the entire estate to share in equal shares. If there are no parents and no siblings, then the law looks to grandparents or any other relatives to inherit the estate. In the event that the deceased has no living relatives to inherit the property, the property is taken by the county the deceased lived in before his death.
There are some assets that are not inherited through an estate. A lawyer from an estate planning law firm can explain how this affects your specific situation, but, generally, these include the proceeds of a life insurance policy, retirement accounts, and some real estate depending on how it is titled. For example, if the deceased owned real estate with another person as joint tenants with right of survivorship, the deceased's share in the property would be inherited by the other joint owner.
Protecting Your Children with an Estate Plan
When one or both parents pass away, children are likely to be significantly impacted. They will be grieving the loss of a parent whom they have formed a great attachment to. The emotional impact of losing a parent can be a significant loss for any child. It can be even more traumatic for a child who still relies on their parents to provide them with their basic needs. When an estate plan hasn't been created, your children's future may be uncertain. Grieving children need to know where they will be living and who will care for them in the event you are no longer with them.
As a parent, you are charged with creating an estate plan that encompasses the components to their care in the event of your passing. Not only can it help in supporting your children, it can also provide you with peace of mind knowing that you have secured a plan for them. An estate planning lawyer in Ridgefield, CT has the ability to play a key role in assisting you to:
Avoid Family Conflict
Without an estate plan detailing the plan for your children, contentious familial relationships may result. The last thing you want is for your family to be left fighting over your children. Unfortunately, this is the harsh reality of what could happen should you pass away without making the proper preparations. Emotions will be running high, the last thing you want to do is heighten your child's loss with family members competing for guardianship over them.
Appoint a Guardian
Should one parent pass, in most cases the other parent will automatically provide all care for your children. However, in situations where both parents have passed away, you will need to identify a guardian to step in to provide the care they require. A Ridgefield, CT estate planning lawyer can help guide you through the process of identifying a guardian. It's also key that you identify a few backups in the event the person you originally identified has passed away or no longer is up for the task of taking on this great responsibility. Additionally the guardian may also be responsible for managing the child's inheritance unless you develop a trust.
Prevent the Judge from Appointing Someone
One risk that could occur should you fail to create an estate plan, is that the person chosen to care for your children will be entirely out of your control. This can be a stressful process for loved ones to endure. In the process, the judge may appoint someone that you do not want caring for your children.
Naming an Executor
In addition to appointing a guardian, you will also need to name an executor to oversee the resolution of your estate plan. This should be a trustworthy individual with the ability to hire a lawyer, manage your finances, valuing your assets and distributing assets.
Communicate Your Wishes with Family
Once you have made decisions over who you will appoint to care for your children and the estate should you pass away, you should communicate your wishes with family. Not only will it be important that you confirm whether the identified person is up for the task of caring for your children; but also to make sure that other family members are aware of the plan. This can help to keep everyone on the same page and reduce conflict should the unexpected occur.  
Have you continued to put off the process of creating your estate plan? It can be easy to set aside, for another day. It's critical to protect your children's future with an estate plan to map out next steps. From one moment to the next, life is full of unexpected unknowns. Ensure that when you are faced with the unexpected, you have a plan in place for your children should you no longer have the ability to care for them. Contact an estate planning lawyer in Ridgefield, CT in your area for the help you need in creating your estate plan.
An Estate Planning Law Firm Ridgefield CT Trusts Discusses Estate Litigation
What is the best way to avoid estate litigation? Have a well thought out, clear, and concise estate plan. The attorneys at Sweeney Legal, LLC are the answer. You have worked hard and have taken care of your family your entire adult life. It is important to plan for the uncomfortable topic of your death.
Sweeney Legal, LLC has extensive experience in estate planning and all that goes along with it. Our estate planning law firm understands the importance of organizing and preparing the different aspects of your estate so that your family will not feel a need to turn to the messy process of litigation.
Estate litigation can include but is not limited to:
·         Family members contesting the will
·         Probate litigation and disputes
·         Trust disputes
·         Draining the estate on court fees
The Ridgefield CT attorneys at Sweeney Legal, LLC understand the complexities of family dynamics. We pride ourselves in showing professionalism and tact while helping you through the process of creating a will, along with the other aspects of an estate plan. You may feel conflicted with how to leave your possessions to your children, grandchildren, or other family members. We may be able to assist you in weeding out emotionally-charged decisions and developing fair ones.
In our professional experiences, we have seen too many families torn apart all because of a poorly executed estate plan. We have seen family disputes that end up in highly emotional litigation. Our estate planning law firm has had to handle poorly drafted wills and knows first-hand how that can cause such confusion and disruption to the surviving family members. We want to help you avoid that for your family.
The following information identifies how we will help you to have a clear plan in the event of your demise:
·         Guide you through the bulky estate planning documents, including the creation of a clear and comprehensive will that reflects your wishes
·         Clearly identify what your assets are and how to put a value on them
·         Update and make changes to the will as necessary
·         Help you understand taxes associated with your estate, including inheritance tax
·         Inform you of trust planning options
·         Help you understand the probate process and options for covering the cost
·         Empower you to make fact-based decisions as part of your plan
·         Help you to think about and plan for funeral and burial details and expenses
Undoubtedly, it is not easy to think about our own demise. However, in not having an appropriate and well thought-out estate plan, you are leaving behind confusion and likely disagreement among your loved ones. Too many families end up in court as a result of a confusing or incomplete will. In hiring the estate planning law firm of Sweeney Legal, LLC, you will know that you are leaving behind a well-designed and clear estate plan. Such a plan should avoid all reason for estate litigation because you will be informed and clear on how to disperse your assets.
Contact a Ridgefield, CT Estate Planning Law Firm
Whether you are young or old, having a will should be a priority. There are many reasons to have a will and a well thought out estate plan that looks at other ways to pass on your assets to your loved ones. If something happens to you and you have not put forth any estate plans, your assets and property may not be distributed the way you would have wished, but instead by the way the state and court mandates.
To schedule your consultation with an estate planning law firm Ridgefield, CT clients respect in order to develop your estate plan, contact Sweeney Legal today for help.