The Dos and Don'ts of Estate Planning
Tips from an Estate Planning Law Firm Ridgefield CT Respects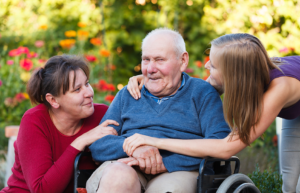 Estate planning makes it possible to ensure that your designated loved ones will receive the assets you want them to inherit after your passing. An estate planning law firm in Ridgefield CT such as Sweeney Legal can help you create the will or trust that reflects your final wishes. John Sweeney of Sweeney Legal is committed to protecting the best interests of his fellow community members. John is also a passionate advocate for elders and their families. He is committed to providing quality and compassionate legal services for all of his clients.
Below is a suggested checklist of the do's and don'ts associated with estate planning. For additional information about estate plans, John is available to talk further with you about your options. When you call us, request a free consultation to meet with John to learn more about the importance of estate planning and how it can bring you and your family peace of mind.
DO: Take time to consider who will be best suited to handle your affairs.
You should be confident about the person you appoint as your executor or power of attorney. They should be someone who you are confident will handle your assets with care. As an alternative option, you can appoint an attorney from an estate planning law firm such as John Sweeney as your executor.
DON'T: Forget about your animal companions.
Including pets in one's estate plan is common as many people consider their animals to be part of the family. Pets are considered personal property by law, so you should assign someone to take over the care of your pets in the event of your passing. With the help of an estate planning law firm, you can even set up a pet trust to set aside funds for the guardian of your animals.
DO: Consult with an experienced attorney.
Choosing an experienced estate planning law firm in Ridgefield CT is important. By hiring a knowledgeable attorney, you can feel confident that you will receive quality legal advice, including how to avoid unnecessary taxes.
DON'T: Think your final edit is all you have to complete.
You should update your estate plan as life events happen. This might include marriage, divorce, births, and deaths. You may even need to add or remove a beneficiary, depending on how relationships change over time.
DO: Write a will.
Perhaps one of the most important documents in an estate plan is a will. You can list your beneficiaries and how you want your assets distributed among them.
DON'T: Think you do not need an estate plan.
Nearly everyone can benefit from writing an estate plan. Even if you do not think you have many belongings or finances to pass on, it can reduce the stress of your surviving family members who will have to handle your belongings after your passing. Writing an estate plan can help make things a little easier for your family, who will be grieving your loss.
Sweeney Legal is an estate planning law firm Ridgefield CT families turn to when they need trusted legal advice. John Sweeney will be happy to speak with you about your legal needs. He offers a free consultation to all new clients. Consider calling him today to find out more about how he can help you plan your estate.