An Estate Planning Law Firm Ridgefield CT Trusts Discusses Estate Litigation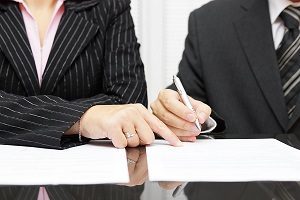 What is the best way to avoid estate litigation? Have a well thought out, clear, and concise estate plan. The attorneys at Sweeney Legal, LLC are the answer. You have worked hard and have taken care of your family your entire adult life. It is important to plan for the uncomfortable topic of your death.
Sweeney Legal, LLC has extensive experience in estate planning and all that goes along with it. Our estate planning law firm understands the importance of organizing and preparing the different aspects of your estate so that your family will not feel a need to turn to the messy process of litigation.
Estate litigation can include but is not limited to:
· Family members contesting the will
· Probate litigation and disputes
· Trust disputes
· Draining the estate on court fees
The Ridgefield CT attorneys at Sweeney Legal, LLC understand the complexities of family dynamics. We pride ourselves in showing professionalism and tact while helping you through the process of creating a will, along with the other aspects of an estate plan. You may feel conflicted with how to leave your possessions to your children, grandchildren, or other family members. We may be able to assist you in weeding out emotionally-charged decisions and developing fair ones.
In our professional experiences, we have seen too many families torn apart all because of a poorly executed estate plan. We have seen family disputes that end up in highly emotional litigation. Our estate planning law firm has had to handle poorly drafted wills and knows first-hand how that can cause such confusion and disruption to the surviving family members. We want to help you avoid that for your family.
The following information identifies how we will help you to have a clear plan in the event of your demise:
· Guide you through the bulky estate planning documents, including the creation of a clear and comprehensive will that reflects your wishes
· Clearly identify what your assets are and how to put a value on them
· Update and make changes to the will as necessary
· Help you understand taxes associated with your estate, including inheritance tax
· Inform you of trust planning options
· Help you understand the probate process and options for covering the cost
· Empower you to make fact-based decisions as part of your plan
· Help you to think about and plan for funeral and burial details and expenses
Undoubtedly, it is not easy to think about our own demise. However, in not having an appropriate and well thought-out estate plan, you are leaving behind confusion and likely disagreement among your loved ones. Too many families end up in court as a result of a confusing or incomplete will. In hiring the estate planning law firm of Sweeney Legal, LLC, you will know that you are leaving behind a well-designed and clear estate plan. Such a plan should avoid all reason for estate litigation because you will be informed and clear on how to disperse your assets.
When you hire an estate planning law firm Ridgefield CT clients recommend, you will have confidence that what you are leaving behind is a well-cared-for family. You will be in charge of your plan with the guidance of our experienced team of attorneys. Put your worries aside and call us today.