Wills Lawyer Ridgefield, CT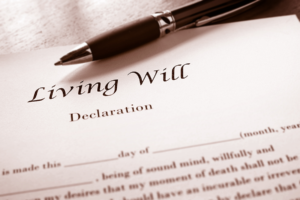 Planning for your final wishes can be a daunting task, as any wills lawyer Ridgefield, CT can provide could likely tell you. A number of people are proactive in planning for retirement, but planning for what happens beyond that tends to be more difficult. At Sweeney Legal, we know that creating a will can seem overwhelming and even scary. The confidence, compassion, and experience of a wills lawyer Ridgefield, CT families depend on could make the process much easier. At Sweeney Legal, we help our clients put their final wishes into a formal document for their loved ones.
Preparing for the Unexpected
It's easy to delay writing your will. Although it might seem easier to avoid creating end-of-life plans, it's important to have a will in place for your loved ones. The reality is that sometimes, the unexpected can occur. By preparing for the unexpected, you can ensure that your family's needs are met even if you aren't around to continue caring for them. Talking with a wills lawyer Ridgefield, CT has to offer may help you determine which documents will be most beneficial for your family.
Reasons for a Will
There are many reasons why you might want to contact a wills lawyer Ridgefield, CT offers about creating a will. Ultimately, by outlining your wishes in an official legal document, you can make the situation easier for your loved ones when you pass. Here are some common reasons to make sure that you have a valid will in place in the near future:
By creating a will, you are able to outline your final wishes. This will ensure that your assets are divided and inherited by the people of your choosing. The death of a family member or close friend can stir up a number of emotions, including anger and animosity. As a result, your beneficiaries could end up fighting over who gets what.
With a will in place, your beneficiaries may be able to limit the time they spend in probate court.
You will be able to appoint an executor of your estate to carry out the details outlined in your will.
If you have minor children or are a caretaker for adult children with disabilities, you will be able to appoint a guardian to take care of your children. It's also likely that minor children will stand to inherit some of your assets when you pass away. If this is true, you can also identify someone to be the trustee of your child's trust account until they reach a certain age.
If you would like to leave money to charity, a will gives you the ability to identify the charity of your choice.
Contact Sweeney Legal Today
If it's time to start making end-of-life plans for your loved ones, allow a Ridgefield CT wills lawyer to make this process as easy as possible. At Sweeney Legal, we make sure that our clients can outline their final wishes so that they have peace of mind moving forward.
Call us today to speak with a wills lawyer in Ridgefield, CT or a member of our legal team. We are happy to answer any questions you may have regarding wills, estates, trusts, and more. To schedule a consultation with a wills lawyer Ridgefield, CT families trust, contact Sweeney Legal today.