Estate Planning Lawyer Fairfield County, CT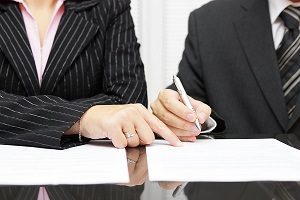 As a skilled estate planning lawyer Fairfield County, CT trusts, we see it all the time: When our clients learn that they are going to become a parent, they tend to prepare for certain inevitable realities. They prepare for sleep deprivation and learn about how to respond when their child becomes ill. They buy clothes and toys and gadgets designed to make the significant transition to new parenthood more manageable. Virtually every new parent takes these steps in order to better ensure that they are prepared for this new phase of life.
But not every parent prepares for another inevitable reality, even though it is critically important to do so. Thinking about the possibility that you may not live to see your child reach the age of majority is a devastating process. But it must be done in order to ensure that a proper guardian is named in the event that you pass away while your child remains a minor. In addition, the process of constructing an estate plan will help to ensure that your child remains financially secure in the event of your premature death and that any assets you wish to pass to him or her are properly transferred. Absent the legal protections afforded by estate plans, guardianship over your child and/or your wishes for that child may become compromised.
Seek Experienced Support
Estate planning is an intricate and complex process. Certain online resources lead the public to believe that anyone can adequately prepare an estate plan in just a few minutes. In reality, an estate planning lawyer in Fairfield County, CT relies upon years of legal education and additional years of experience when helping to draft and update estate plans for their clients. In order to ensure that your estate plan is properly drafted and will ultimately remain enforceable, it is generally a good idea to seek out the guidance of a professional Fairfield, CT estate planning lawyer. Doing so will likely only take a few hours of your time and payment of a reasonable fee. The investment that an estate plan represents is invaluable, so seeking out guidance rather than "winging it" yourself is an important part of the process.
Evaluate Available Options
Estate plans are not simply comprised of guardianship designations and wills, although these two documents are likely to be your most pressing priorities as a new parent. Estate plans also frequently encompass beneficiary designations for 401(K)s and life insurance plans, powers of attorney and medical powers of attorney designations and trusts. Consider speaking with your Fairfield, CT estate planning lawyer about what other legal tools you may want to include in your estate plan beyond guardianship designations and a will.
Legal Assistance Is Available
It is important for every legal adult to have a basic estate plan. This need grows in urgency once an individual becomes a parent. In addition to naming a guardian in the event of the parent's death, it is important to ensure that the child is named a beneficiary or secondary beneficiary of emotionally significant assets, financial assets and policies.
Without either a properly executed estate plan or modifications to an existing plan, guardianship and property ownership will be decided according to state law. As a result, it is critically important to contact an experienced estate planning attorney Fairfield, CT relies on from Sweeney Legal as soon as you become a new parent. One can never know exactly when the contents of an estate plan will become urgently relevant, so it is best to be prepared.