The Importance of Working with an Estate Planning Law Firm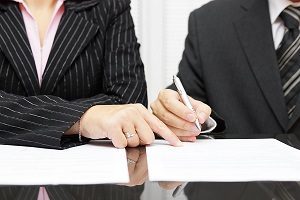 Estate plans are generally associated with middle-aged people who have careers, homes, and children. When you're 18, your priorities typically include finding your first job, starting college, or what party you will attend next. So it isn't surprising that many 18-year-olds have never even thought about estate planning. At this age, it is very unlikely you will die for a very long time, unless you live an unusually risky lifestyle or have a serious illness.
However, even though there is not much of a need to spend a lot of time and energy in estate planning, everyone – no matter the age – should still consider a few estate planning matters. To ensure the necessary estate planning matters are accounted for, you should consider working with the estate planning law firm of Sweeney Legal, LLC.
Writing a Will
One of the main aspects of estate planning you should consider is to write a will. This is especially important if you have assets that you care a lot about. By creating a will, you are able to decide what happens to your assets when you die. You can leave your possessions to anyone you choose, either you parents, closest friends, or your favorite charitable cause. If you do not write a will, your assets will most likely automatically be given to your parents or siblings.  Writing a will does not have to be complicated, take a long time, or be expensive. If you have any unusual assets, it is recommended for you contact a St. Peters, MO estate planning law firm.
Two Important Documents to Have
Regardless of their age, every adult should have two documents. It can even be said that these documents are more important for young adults than for the elderly adults.
Living Will: The first document every adult should have is a living will. This document will state your wish for the care you would like at the end of your life. A living will should not be confused with a regular will, which is referred to as a last will and testament. Your living will can be very generic or as detailed as you would like. For instance, you could just write that you would like to receive all treatments required to relieve pain but, in some situations, you do not want to have extraordinary measures performed on you.
Power of Attorney for Health Care: The second document every adult should have is a power of attorney for health care, in which you choose someone who will be the authority to carry out what you have stated in your living will, as well as making any additional medical decisions if you are not able. If you are not able to make a medical decision for yourself, your power of attorney choice will make medical decisions for you and to ensure the doctors are providing you with the care you would want.
It is important to create these documents regardless of your age because, unfortunately, things can happen unexpectedly. By working with an experienced estate planning law firm St. Peters, MO clients recommend from Sweeney Legal, LLC, you will be able to dictate exactly what you want to help spare your family any confusion or having to make difficult decisions blindly.