An Elder Care Law Firm Ridgefield, CT Families Recommend Explains Trusts and Dementia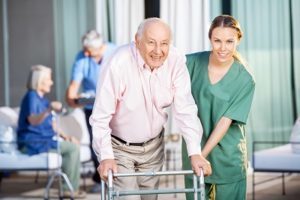 Healthier lifestyles and advanced medical discoveries are now allowing people to live longer, mostly healthy lives. Unfortunately, just by virtue of your advancing age, you may be more susceptible to illnesses such as dementia and Alzheimer's.
Dementia sufferers will ultimately lose their cognitive abilities, memory, and language functions. That is why it is so important to get legal documents set up while the individual still understands exactly what they are crafting and signing. It is illegal to create a valid will or a power of attorney when you are not of sound mind. Sound mind means the signer must be able to act of their own free will, understand what they are signing and ramification of their choices. An elder care law firm in Ridgefield CT can assist with these documents.
What Documents Need to Be in Place?
Durable Power of Attorney for Control of Finances
This document allows someone you trust to administer your financial assets in the event you are not able to do so. The power of attorney can begin at the time the document is executed or at a time when a doctor confirms that it is necessary. A lot of people trust the individual they select and make the power of attorney relevant at the time the document is created, assuming the person won't activate that power unless absolutely necessary.
The durable power of attorney is a good document to have in place for many reasons. If you are ill and have to be in the hospital, the person you select to be the agent of the DPOA can handle your finances by paying bills, transferring funds, etc. The most important part of the DPOA is if you suffer from dementia or Alzheimer's, there is someone you trust acting as your voice and caretaker of your finances.
Health Care Directives
Creating a health care directive is important for anyone, but it becomes more critical if you are suffering from dementia or Alzheimer's. These documents detail your end-of-life care wishes and is very helpful to loved ones who are normally charged with making painful decisions on your behalf. Your health care directive can ease their mind during this difficult time knowing they are carrying out your wishes for their life. Health care directives consist of two different parts:
Living Will — The living will is the specific document that details your care as you approach the end of your life and you are unable to make decisions for yourself. The living will discusses medical treatments and pain medications as well as surgery, feeding tubes, resuscitation (do not resuscitate requests), ventilators, etc. You can go into as much or as little detail as you like.
Health Care Power of Attorney — This power of attorney gives someone you can trust the ability to make decisions on your behalf and carry out the directives in your living will. This person will be allowed access to your medical records.
Other documents you should have in place while your mental capacities are intact are a living trust, will, and selection of your beneficiaries in your life insurance policies, bank accounts, investment accounts, etc. This is the best way to insure your wishes will be carried out should there come a time when you are not able to make sound decisions for yourself.
For more information and assistance, contact an elder care law firm Ridgefield, CT clients trust from Sweeney Legal.