Business Lawyer in Weston, CT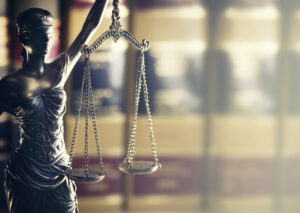 Each business lawyer Weston, CT residents trust at Sweeney Legal, LLC provides a wide array of legal services and have assisted countless individuals and businesses with their legal needs. Our clients range from sole proprietors to "mom and pop shops" to medium-sized companies, and even large, enterprise-sized corporations. We are passionate about providing invaluable legal insight that helps our business community thrive and grow.

A business lawyer Weston, CT business owners trust will be pleased to identify the areas in which your company may benefit from receiving quality legal insight. Give us a call today to request a no-cost, no-obligation consultation with our business lawyer.
Bankruptcy Consulting and Assistance
A business lawyer Weston, CT business owners confide in understands that nobody wants to think about their company going into bankruptcy, but it's an unfortunate position that many business owners have to consider at some point. There are alternatives to bankruptcy, and several types of bankruptcy, which underscores the importance of understanding one's options prior to making irrevocable decisions.

A member of our legal team can sit down with you and review your company's circumstances and provide you with knowledgeable insight regarding your legal options. Before filing for bankruptcy, talk to our business lawyer to learn if you have choices that you were not aware of and which may be of benefit to your company.
Guidance with Regulations Regarding the Commercial Sales of Goods and Services
If your company will, or already does, engage in the sale of goods and/or services, the regulations that govern this on a federal, state, and municipal level can be easily misunderstood. Unfortunately, infractions can result in large fines, negative publicity, and a loss of consumer confidence. Companies work hard to establish their brand and maintain a positive reputation.

If a mistake is made, however innocent the intention, the result can be catastrophic and long lasting. A business lawyer Weston, CT individuals trust from Sweeney Legal, LLC can review the goods and services that your company offers, the laws applicable to your sales, and if your company is meeting the appropriate regulations and requirements. If your company is considering branching out into new areas of commerce (including online sales) or diversifying your portfolio, consult our business lawyer for sage legal advice.
 
Each business lawyer Weston, CT community members trust is intimately familiar with the Uniform Commercial Code, Connecticut codes and commercial regulations, as well as regulations and requirements for businesses. After a detailed review of your company's business structure and commercial transactions, we can provide you with the guidance you need to feel confident that your company is in compliance with all government entities. This also includes contracts, fraudulent activity, bulk sales, customer and vendor credit, property leases, secured transactions, as well as sales.

Red Flags That You've Hired the Wrong Business Attorney
If you're drowning in debt and don't see a way out, you may be considering filing for bankruptcy. Bankruptcy eliminates the majority of your unsecured debts, helping you get a financial fresh start. Your next move is to hire a business attorney to handle your case. However, with all the different attorneys out there, how do you choose the right one? Because not all attorneys are created equal, it's important to do proper research on your and trust your instincts.
Here are some red flags that you've hired the wrong attorney and should contact a business lawyer Weston, CT clients trust from Sweeney Legal, LLC to take over your case: 
Encourages You to Lie on Your Bankruptcy Petition
When you file for bankruptcy, you're required to list your income, assets and debts. It's important to be completely honest and not leave any details out. If a bankruptcy attorney tries to persuade you to leave assets out or downplay your income, it's time to look for a new attorney. Lying on your bankruptcy paperwork carries heavy consequences, including jail time.
Fails to Ask About Your Financial Goals
Before advising you to file for bankruptcy, your attorney should ask you questions about your financial goals. For example, if your goal is to purchase a home in the next year or two, an attorney should advise you against bankruptcy right now, as it can hurt your credit score for several years. If your attorney doesn't take the time to ask you about your financial goals, consider hiring someone else, such as a business lawyer Weston, CT clients trust to provide quality guidance.
Doesn't Discourage You from Taking on More Debt
Some people try to take on more debt just before filing for bankruptcy because they believe it will be discharged anyway. However, making unnecessary purchases on credit within 90 days of filing for bankruptcy is considered fraudulent. If the attorney you speak to doesn't discourage you from taking on new debt, he or she doesn't have your best interests in mind.
Fails to Return Your Calls
Bankruptcy is a serious matter, so it's important to work with an attorney who constantly keeps you informed and returns your calls in a timely manner. If your attorney takes days to return your calls or doesn't respond at all, it's time to find another attorney. If you are planning to file for bankruptcy, it's important to discuss your case with a qualified business attorney soon. We can evaluate your case and determine if you're the right candidate for bankruptcy or not.

Turn To Sweeney Legal, LLC — Who You Can Rely On for Guidance
Our team has assisted many companies in reaching their goals and safeguarding the success they have worked so hard to achieve. To learn more about the legal services that we offer, call Sweeney Legal, LLC today to schedule a complimentary consultation with a business lawyer Weston, CT residents trust.