Business Lawyer in Weston, CT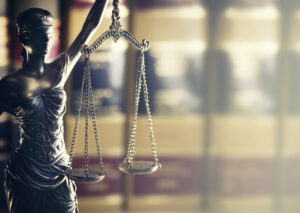 Each business lawyer Weston, CT residents trust at Sweeney Legal, LLC, provides a wide array of legal services and has assisted countless individuals and businesses with their legal needs. Our clients range from sole proprietors to "mom and pop shops" to medium-sized companies, and even large, enterprise-sized corporations. We are passionate about providing invaluable legal insight that helps our business community thrive and grow.
 Our lawyer will be pleased to identify the areas in which your company may benefit from receiving quality legal insight. Give us a call today to request a no-cost, no-obligation consultation with our team.
 Bankruptcy Consulting and Assistance
A business lawyer Weston, CT business owners, confides in understands that nobody wants to think about their company going into bankruptcy. Still, it's an unfortunate position that many business owners have to consider at some point. There are alternatives to bankruptcy, and several types of bankruptcy, which underscores the importance of understanding one's options before making permanent decisions.
 A member of our legal team can sit down with you and review your company's circumstances and provide you with knowledgeable insight regarding your legal options. Before filing for bankruptcy, talk to our business lawyer to learn if you have choices you were not aware of and which may benefit your company.
 Guidance with Regulations Regarding the Commercial Sales of Goods and Services
If your company engages in the sale of goods and/or services, the regulations that govern this on a federal, state, and municipal level can be easily misunderstood. Unfortunately, infractions can result in hefty fines, negative publicity, and a loss of consumer confidence. Companies work hard to establish their brand and maintain a positive reputation.
 If a mistake is made, however innocent the intention, the result can be catastrophic and long-lasting. A lawyer individuals trust from Sweeney Legal, LLC can review the goods and services that your company offers, the laws applicable to your sales, and if your company is meeting the appropriate regulations and requirements. If your company is considering branching out into new commerce (including online sales) or diversifying your portfolio, consult our business lawyer for sage legal advice.
 Each business lawyer Weston, CT community members trust is intimately familiar with the Uniform Commercial Code, Connecticut codes, commercial regulations, and regulations and requirements for businesses. After a detailed review of your company's business structure and commercial transactions, we can provide you with the guidance you need to feel confident that your company is in compliance with all government entities. This includes contracts, fraudulent activity, bulk sales, customer and vendor credit, property leases, secured transactions, and sales.
 Red Flags That You've Hired the Wrong Business Attorney
If you're drowning in debt and don't see a way out, you may be considering filing for bankruptcy. Bankruptcy eliminates the majority of your unsecured debts, helping you get a fresh financial start. Your next move is to hire a business attorney to handle your case. However, with all the different attorneys out there, how do you choose the right one? Because not all attorneys are created equal, it's essential to do proper research and trust your instincts.
 Here are some red flags that you've hired the wrong attorney and should contact a business lawyer Weston, CT clients trust from Sweeney Legal, LLC to take over your case: 
 Encourages You to Lie on Your Bankruptcy Petition
When you file for bankruptcy, you're required to list your income, assets, and debts. It's essential to be completely honest and not leave any details out. If a bankruptcy attorney tries to persuade you to leave assets out or downplay your income, it's time to look for a new attorney. Lying on your bankruptcy paperwork carries substantial consequences, including jail time.
 Fails to Ask About Your Financial Goals
Before advising you to file for bankruptcy, your attorney should ask you questions about your financial goals. For example, if your goal is to purchase a home in the next year or two, an attorney should advise you against bankruptcy right now, as it can hurt your credit score for several years. If your attorney doesn't take the time to ask you about your financial goals, consider hiring someone else, such as a business lawyer Weston, CT clients trust to provide quality guidance.
 Doesn't Discourage You from Taking on More Debt
Some people try to take on more debt before filing for bankruptcy because they believe it will be discharged anyway. However, making unnecessary purchases on credit within 90 days of filing for bankruptcy is considered fraudulent. If the attorney you speak to doesn't discourage you from taking on new debt, he or she doesn't have your best interests.
 Fails to Return Your Calls
Bankruptcy is a serious matter, so it's essential to work with an attorney who always keeps you informed and returns your calls promptly. If your attorney takes days to return your calls or doesn't respond at all, it's time to find another attorney. If you are planning to file for bankruptcy, it's important to discuss your case with a qualified business attorney soon. We can evaluate your situation and determine if you're the right candidate for bankruptcy or not.
 Turn To Sweeney Legal, LLC — Who You Can Rely On for Guidance

Our team has helped many companies reach their goals and safeguard the success they have worked so hard to achieve. To learn more about the legal services that we offer, call Sweeney Legal, LLC today to schedule a complimentary consultation with a business lawyer Weston, CT residents trust.
Understanding Business Formations
Our business lawyer in Weston, CT, will share that one of the first considerations to make when starting your own business is the type of business you will form. Your business formation sets the tone for the company and is in place to safeguard its' future. There are several types of business formations that you can choose from, and you will want to be sure that you have selected the right business structure for your business. Sweeney Legal, LLC understands complex business law matters and has the necessary experience to provide business owners with the guidance needed to set the company up for success.  
Types of Business Formations
There are several types of business formations to choose from, so considering legal help should be one of your first considerations. Business formations map out how critical decisions are made, taxes are managed, and how issues that might arise are resolved. Some common business entities that business owners may choose from include:
Sole Proprietorship:

Sole proprietorships are the most straightforward of business structures. As a sole proprietor, you hold all of the decision making power and gain all of the profits. Assets within the business are not separate from your personal assets, meaning, should something go wrong; your personal assets could be at risk. 

Limited Liability Company:

This business structure does not have the same paperwork as corporations but offers protection of personal assets if you are facing a lawsuit. An LLC can have one or more owners and provides pass-through taxation meaning, a business owner does not have to pay taxes through the business but can do so through another entity. 

Limited Liability Partnership:

Legal responsibility is shared by more than one owner of the business. Also, an LLP protects owners from their partner's actions while also protecting personal assets. 

Corporation:

There are primarily three types of corporations, S Corps, C Corps, and non-profit corps. Corporations are often made up of a board of directors that have been elected by the corporation's shareholders. A corporation is a separate legal entity from its owners and is required to pay taxes through the company's earnings and dividends from shareholders. 
Our business lawyer in Weston, CT, can assist you by reviewing your business and assisting you in ensuring that nothing is left out. We will strive to put your needs first and work to help you develop a legitimate business as you work towards building something successful for years to come. 
The Importance of a Business Formation
Starting a business can take a considerable amount of time, so you are likely to have your hands full. While it should come as no surprise that your business's success will take diligence and hard work, the early days may be full of excitement and even some level of uncertainty. When pouring so much into your business, you will want to make sure that it is set up in the best way possible. You may benefit from the assistance of our lawyers when choosing the right business structure. We can review your business and advise you on the most appropriate formation. Reasons business formations are critical include: 
Protect Your Assets

Make Considerations for Tax Implications

Legitimize Your Business

Build Your Company Image

To Become a Separate Legal Entity

Increases the Ability to Take Out Loans
While there are certain aspects to developing a business that you will be able to do on your own, other complex matters call for our team's assistance at Sweeney Legal, LLC. Working with a lawyer early on can be important, as you will likely need a professional to reach out to throughout the time you are conducting business. We want to assist by setting your business up for success right from the start. To begin consulting with us, call our office today to schedule an appointment with our business lawyer in Weston, Connecticut.