Business Law Firm – Ridgefield, CT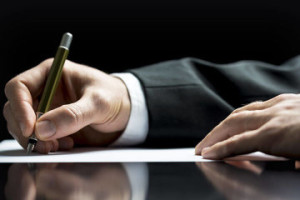 A trademark is a word or symbol that identifies a product, company, service, or idea. A logo, brand name, and tagline are the most common examples of trademarks. If you are planning on launching a new product or service, it is recommended that you trademark any eligible branding tool you use to identify your company and your products/services. When you work with a Ridgefield, CT business law firm to register a trademark with The United States Patent and Trademark Office, you become legally permitted to use the  ® symbol. An unregistered trademark can only use 'TM' or 'SM'. A registered trademark gives you more protection and the ability to pursue infringement actions in U.S. Federal Court.
The Process of Registering a Trademark
A trademark application can be filed for a mark that is in use, or will be used in the near future. The process can take up to a year or more and will involve an examiner from The United States Patent and Trademark Office. It is partially because the trademark registration process is so complex that your business may benefit from seeking the experienced guidance of a Ridgefield, CT business law firm before starting your USPTO application.

Step 1 – In-Depth Trademark Search

As soon as you are ready to register a trademark with the assistance of the team at Sweeney Legal, LLC, we will gather the necessary information from you and begin a comprehensive federal and state search of common law trademarks. We utilize a special software and database of trademarks that will help us to identify any similar marks that could cause potential issues. This step is very important, and if it is not properly conducted, could cost you time, money, and even disappointment in the future.

Step 2 – Talk with an Intellectual Property Lawyer

Upon commencing work with our Ridgefield, CT business law firm, we'll be happy to answer any questions or concerns about the trademark registration process and begin the next steps. If we do uncover a problem during the search, we may discuss alternative options such as using a different mark.

Step 3 – File the Trademark Application

Guided by our many years of experience as intellectual property lawyers, our Ridgefield, CT business law firm will prepare you trademark application. Rest assured we have prepared numerous successful applications and understand the many intricacies that are involved in the registration process. It may take up to one year before your mark is approved. As soon as it is, you will be notified.

Additional Trademark Law Services You May Wish to Discuss

Portfolio management of your trademarks
Filing for trademark renewals and affidavits
Professional response to any actions by the USPTO
License and registration of foreign trademarks
Right of publicity clearance
Draft and negotiate trademark licenses
Draft and negotiate distribution agreements
Draft sponsorship or endorsement agreements
Mediation, arbitration, or litigation of a trademark
To learn more about our trademark services, or to talk with an intellectual property lawyer, please contact our Ridgefield, Connecticut business law firm today.