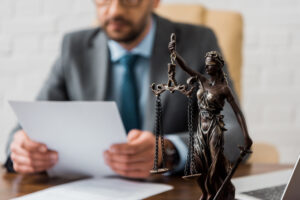 Our bedsores lawyer Danbury, CT relies on from Sweeney Legal, LLC knows that when you discover a loved one has bedsores when they are staying in a nursing home, you may feel discouraged and terrified. While the nursing home staff might try to tell you that bedsores are common and can happen to anyone in a less mobile state, this is not the full truth. If your loved one has a difficult time moving on their own or moving at all, the nurses or staff members at the nursing home have an obligation to help move or rotate your loved one so they do not get bedsores. If you have discovered bedsores on your loved one reach out to our office to see what legal action you should take. 
Are bedsores really so serious that they constitute abuse? 
The staff members at the nursing home may try to reason with you. They might say that maybe someone did not come to check on your loved one just once or twice and that is how they got bedsores. This is not the case, however. Bedsores do not happen so quickly. Instead, it would take many times for your loved one to be neglected and overlooked. When someone is taking care of your loved one in a nursing home, they have the obligation to check their skin for injuries—like bedsores—every day. If bedsores (or other injuries) are missed, then your loved one could get an infection or permanent skin damage. 
Can my loved one heal from bedsores? 
Our elder law lawyer Danbury, CT trusts knows that your loved one may have a difficult time healing from their bedsores depending on which stage the sores are in. For example, if they have only reached the first stage, you are probably not going to see any open wounds. Once you help to relieve that pressure, the sores should go away. If your loved one has bedsores that are stage 4, it means that there is an open and active infection. This can mean that without quick treatment from a medical professional your loved one could die or they may need to have their limb amputated. 
What can I do when I find out that the nursing home has neglected my loved one? 
When you discover your loved one has bedsores and they are staying in a nursing home, do not hesitate to reach out to our office to speak with us. Our Danbury, Connecticut bedsores lawyer will guide you through the next steps.