Estate Planning Lawyer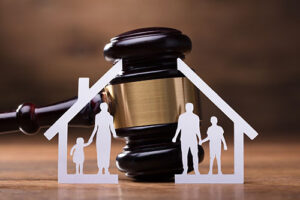 Many people believe that estate planning is something only reserved for people with sizeable income or wealth. This is one of the most common misconceptions about estate planning, as an experienced and qualified estate planning lawyer like one from the Law Group of Iowa can explain to you. People of many different incomes and financial backgrounds can develop an estate plan. Anyone who is interested in protecting their assets, wealth and authority to determine their future healthcare decisions should consider exploring the benefits of creating one. If you are unsure of where to start with your estate planning goals, here are some tips to keep in mind.
Talk to Your Loved Ones
Whenever you are considering establishing an estate plan, make sure to discuss it with your family. You don't want to blindside them with this information well into creating one. You should give them ample time to express their opinions or have a larger conversation about how you want 
Identify Your Goals
Before diving into the more complex aspects of estate planning, first understand what you aim to do with your plan. Do you want to enhance security of your assets, distribute your inheritance to specific loved ones, or donate to a favorite charity? Understanding why you are setting up a plan in the first place can help inform you of what legal documents to include and the relevant steps to take. 
Name Beneficiaries
Designating beneficiaries is important if you want to distribute your wealth to certain family members. Doing this can help prevent legal complications and arguments between your loved ones. If you explicitly provide instructions regarding how you want your estate to be managed, it will leave little room for interpretation. 
List Your Most Valued Items
One of the things that people forget about during the estate planning process are their heirlooms and valuable items, such as cherished jewelry or collectibles. Think about the things you won and how you want them to be handled after your passing. If there are specific people you want to hand down your items to, name them specifically in your estate plan. This will keep them from getting tossed or prevent the wrong people getting ahold of them. 
There are many elements that go into estate planning, and the process can be overwhelming. To obtain legal support with your estate planning goals, reach out to a qualified estate planning lawyer that you can trust.