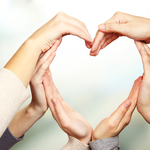 In the past, it has been Medicare's position that patients will be denied coverage for therapy services because they are not improving.
Fortunately, in January, they changed the rule to eliminate any requirement that improvement is necessary to receive coverage for skilled care. See the updated policy manual.
Practically, that means Medicare now will pay for skilled care such as physical therapy, nursing care and other services.  They will do it for people with chronic diseases like multiple sclerosis, Alzheimer's, or Parkinson's.  All that is necessary is the care maintain their condition and prevent deterioration.
The changes affect care from skilled professionals for physical, occupational or speech therapy, and home health and nursing home care.  It applies for patients in both traditional Medicare and private Medicare Advantage plans. Various limits and other reasons for denial of coverage still apply.
If the provider stands by the old rules and will not continue treatment because you are not improving, you should refer them to Medicare's online fact sheet about the settlement, which clearly says, "Coverage depends not on the beneficiary's restoration potential, but on whether skilled care is required."
There is a great Article from the New York Times which goes into greater detail.
This is a big deal and allows people to get care just to prevent deterioration.